Grand Re-Launch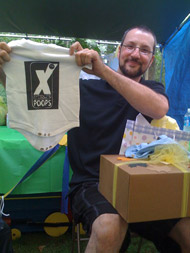 Greetings fellow music lovers! Dave and I have spent the last several months working diligently on several projects, including this online store for the Infinite Number of Sounds Recording Company. In addition to our previous CD releases, we're offering two brand new CD releases and two new digital-exclusive releases, but that's not all!
INS Rec. Co. is proud to announce that we've jumped into the world of digital music sales with both feet. But what does this mean?
We understand that "music ownership" has changed. People have the opportunity to download music for free and we certainly understand the allure. However, keeping that in mind, we also understand that more discerning listeners want to get the maximum quality available. These listeners want to hear all the sonic craftsmanship that exists in a recording. Therefore, in an effort to appease both audiences, we've decided to release all seven albums in not one, but two different digital "flavors".
For those unfamiliar with our artists, or with less demanding listening needs, we are offering each album in the "standard download" version. These mp3's are encoded at an industry standard 128kpbs mp3 format. This flavor will be offered on an honor system of "pay what you like". Many acts have been trying this lately and it has worked to varying degrees. With our version, when you "purchase" one of our standard downloads, you will be able to select the price you'd like to pay from a drop-down menu. You can download these for free with no guilty feelings, or you can choose to pay up to $5 for the album.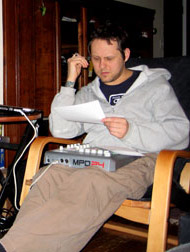 Why only $5? Glad you asked. These are the full albums in mp3 format, they include artwork all conveniently packaged into a zip file for easy download, but they are still only 128kpbs mp3s. If you are willing to spend more money, we want to give you a superior product. This is why we are also releasing each album as a "deluxe download". These album tracks are encoded at the maximum bit-rate possible for the mp3 format – 320kbps! But wait, there's more! In addition to more than doubling the sound quality, we are also including exclusive bonus tracks for each release! So not only do you get better quality of music, but you also get more of it! Some releases even have more extras including videos, additional artwork, and assorted "easter eggs". So how much will all of this run you?
INS Rec. Co. is proud to offer every album in its catalog as a deluxe download for only $7 each! And if CD's are still your thing, we are remaining true to our philosophy of "fair to the artist/fair to the consumer" and keeping prices at $10/ea., but now with free shipping! So please browse through our artist pages using the links to the left and drop me a note if you have any questions!
Sincerely,
Brent Gummow
Infinite Number of Sounds
Recording Company
brent@infinitenumber.com
http://www.infinitenumberofsounds.com