Trepanning Trio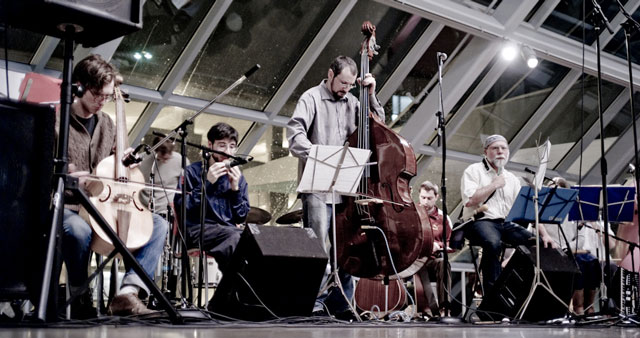 About:
Trepanning Trio is an instrumental ensemble which performs and records using only classical, traditional and handmade instruments (i.e., viola da gamba, guzheng, pan lids screwed onto sticks and played with violin bows, etc).
The band's name derives from the surgical procedure in which a hole is drilled into the human skull.
Members:
David Mansbach, David Badagnani, Kristopher Morron, Peggy Latkovich, Brad Bolton, Chris Auerbach-Brown, Thomas Lempner, Ron Tucker, Andrew Ludick, Bob Drake, Jeremy Bleich, Dan Wenninger, Courtney Lambert, Dariush Saghafi, Michael Billings
Website:
Suggested for fans of:
Amiina, Rachel's, Town & Country and Clogs.
Facebook:
Releases: