Oblique Orchestra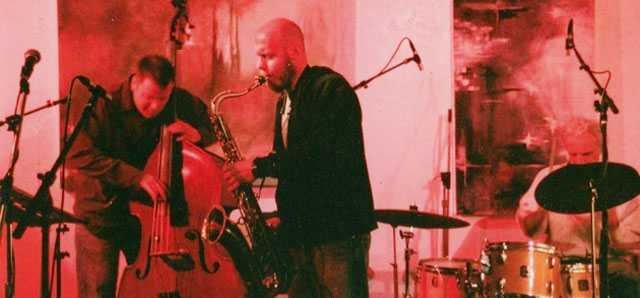 About:
The Oblique Orchestra is a free jazz trio that explores spontaneous improvisational composition. Sometimes original compositions are the vehicle for these improvisations, other times the improvisation itself is the composition. While the instrumentation is conventional(saxophone, bass, drums), the approach to playing them is not. The acoustic vibrations of each instrument influences the overall conversation of the improvisation. Being completely in the moment is the goal. Not trying to be in the moment is the challenge. Detachment from the traditional functions and musical roles of each instrument is the method.
Members:
Dan Wenninger, Carmen Castaldi, Bill Nichols, Faith Chiang, Jacob Wynne.
Website:
Suggested for fans of:
Albert Ayler, Peter Brötzmann, Hamid Drake, Jack Wright andMichel Doneda.
Facebook:
Releases: