Kris "skinnyk" Morron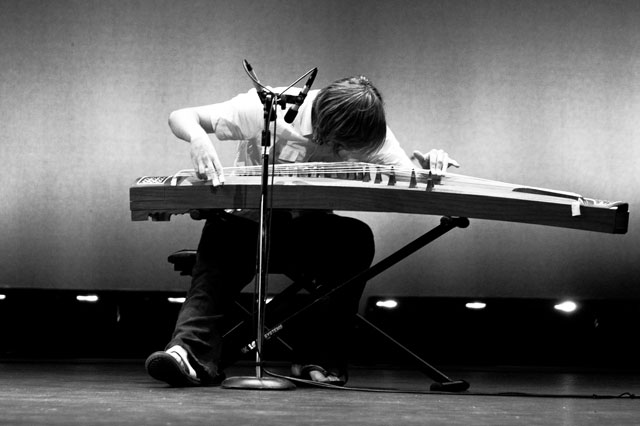 About:
Kris "skinnyk" Morron explores his passion for music by performing, composing, arranging, educating, and recording. This passion for music was instilled in him by his mother at an early age and has continued to grow ever since. Kris has performed with a wide range of local and internationally known musicians and groups.
The list of Cleveland based groups he has performed with includes Swank Motel, Rhesus Amok, The Aphrodesiatics (2004 Cleveland Free Times "Best Hip-Hop/R&B/Funk" category winners), SAFMOD, Mifuné (2007 & 2008 Cleveland Free Times "Best Ethnic/World" category winners), Revolution Brass Band, and the Buster Backfat Orchestra. Kris has been nominated in the "Best Horn" category by the Cleveland Free Times readers in 2007 and 2008. He has written arrangements for the nationally recognized group, the Lakewood Project and is continually pursuing his dream of writing music for film. Kris has also had the pleasure to record with Mifuné, Replife, Lounge Kitty, and the Trepanning Trio.
In addition to all of his performing and writing, Kris is also an educator. He was the assistant band director at Valley Forge High School from 2004-2006 and became the head band director during the 2006-2007 school year.
Members:
Kris Morron, Andrea French, Dan Wenninger
Suggested for fans of:
Yo-Yo Ma's Silk Road Project, Wu Fei
Releases: