About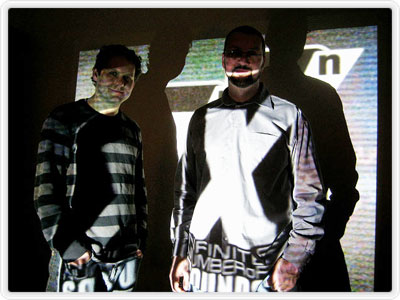 Infinite Number of Sounds Recording Company (INS Rec. Co.) launched in the year 2000 to provide a platform for a diverse pool of forward-thinking artists, musicians, and writers.
The record label is jointly owned and operated by Brent Gummow in San Francisco and David Mansbach in Cleveland. Brent also handles all of the web aspects while David is the lead producer and engineer for our self-produced material.


Digital Downloads:

Digital Downloads from the INS Rec Co. store come in two different, DRM-free flavors: Standard and Deluxe. All mp3's can be played on any mp3 capable device (computers, ipods, zunes, psps, etc). All downloads will be accessible via an emailed link to a zip file. The zip file will contain a folder containing the mp3's as well as other folders for artwork/extras. High-speed internet access is HIGHLY recommended as the filesizes of the .zip files are rather large.
Standard downloads are lame-encoded to 128kbps and are sold for $3 or can be downloaded for free if the customer signs up for the INS Rec Co Newsletter. Each mp3 has complete meta information and embedded tracklisting and cover art. A seperate folder of higher res album art is also included in the downloadable zip file.
Deluxe downloads are lame-encoded to 320kbps (this is the highest quality at which mp3's can be made) and are sold for a fixed $7. Deluxe downloads also include bonus material in the form of at least three additional songs. Some extras include additional artwork, videos, and assorted little "easter eggs".
Please feel free to download the standard versions for free and then if you like the music and would like to contribute, purchase it again for payment, or purchase the deluxe download.
Payment Methods:
We accept credit cards (Visa, MasterCard, Discover, American Express) via the PayPal gateway exclusively. This does NOT require the purchaser to have an existing paypal account. If you would like to make a purchase without a paypal account, look for the link on the left side of the first paypal screen next to the credit card images. If you have any questions, please contact brent@infinitenumber.com.
Return Policy:
We accept returns ONLY on defective physical merchandise or if we screw up your order. Contact brent@infinitenumber.com to request an exchange.
Shipping Charges:
Domestic (US) customers:
As a courtesy to our customers, INS Rec Co. now provides free shipping for all U.S. domestic sales of tangible products.
International customers:
For customers outside of the continental U.S., we may require extra shipping costs. These instances are treated on a case by case basis.